Innovator and Developer of New Education and Businesses.
BPII is the venue for new education and business development. The Institution supports entrepreneurial and sociogenetic endeavours of its members with a Global Education plus Business Development Portal and two online interactive platforms. The Institution advocates intellectual and social innovation and provides Job and Business Creation Mentoring and Internship.
New Education | Job and Business Development 
For Investors | ePartners
Post and connect Services | Solutions
Professional Practices | Development. Select your needs.
Business and Professional Advisory wanted
Project Team and education-business collaboration with other ePartners.
For Job and Business Seekers
Find start-up opportunities | Internship
Immediate value set-up plan.
Participate as an Affilate for a new job or business at BPII | Qcircle
Join the team to develop your potential and core interest
Quick Set-up | Choose your interest below.
New Education | Practicum
For Investors | ePartners
Post Specialty Education Products | Solutions
BPII provides competency based internship and professional career development as well as business collaboration among ePartners.
Post specialty service or business to offer
For Job and Business Seekers
Find Professional Development | Practicum
Induction to the BPII team.
Self directed development with mentoring aid.
Select a specialisation to develop your potential and core interest
All eligible participants will be rewarded with Consortium Financial Plan to advance their interest @ BPII | Qcircle.
Quick Induction | Choice of your interest.
Globalisation Plan for Entrepreneurs and Professionals.
Job Creation & Biz Creation Mentoring Schemes to aid members' growth process.
Staged IEI Award for progression with Qcircle Consortium Financial Plan Reward
New Job  | Certifying Members : Mentoring Members in job and career development.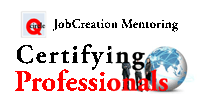 New Profession | Certifying Professionals : Mentoring Members by specialisation development.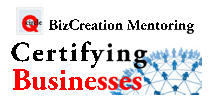 New Enterprise | Certifying Businesses : Mentoring Members in business and entrepreneurial development.
---
Connect us to participate | All participants will be digitally connected to a specialty domain and an appropriate consortium financial plan for provision of their core services and businesses.