Sign -up | Get Connected
Qcircle is an Education plus Business Consortium with an open innovation paradigm for all to find their own fit.  It provides self-directed learning and opportunities for purposeful participation in the eConsortium.
You can participate as a Service / Solution Provider or a Solution Learner / Clientele.
Need any help at all? Get in touch with us. We'll be glad to support you as best as we can.
---
Members  who possess special expertise, professional qualification or have acquired a new competency certification can apply to include other specialty programs in their portfolio of services. Members can also submit their programs for accreditation and integration with Qcircle.
Non-members are welcome to submit an application with details of their prior attainments and or business plan for pathway entry.
---
Service Needs.
Qcircle | Specialty Products and Services
Strategic Development and Advisory @ Qcircle
Specialty Services :
New Education and Business Development @ BPII The Institution
Cyberspace Strategists, Developers and Solutions @ Singland SGM 
Specialty Businesses and Professional Practices @ Chartered Network
Montessorian World Education and Fraternity @ Montessorian World
Lifestyle, Social and eBizCreation @ Internet Clubs
New Job Opportunities and Partners Program @ JobCreation Company
New Business Development and Partners Program@ BizCreation Company 
Submit your interest as a Clienteles User or Service Provider
Singapore Office
545 Orchard Road #11-12
Singapore 23882
Australia Office
524 Hay Street, Ground Level
Perth WA 6000
Email : reception@klangvalley.my
Regional Outreach | Join the team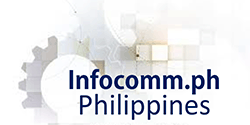 ---
Online Enquiry | Expression of Interest